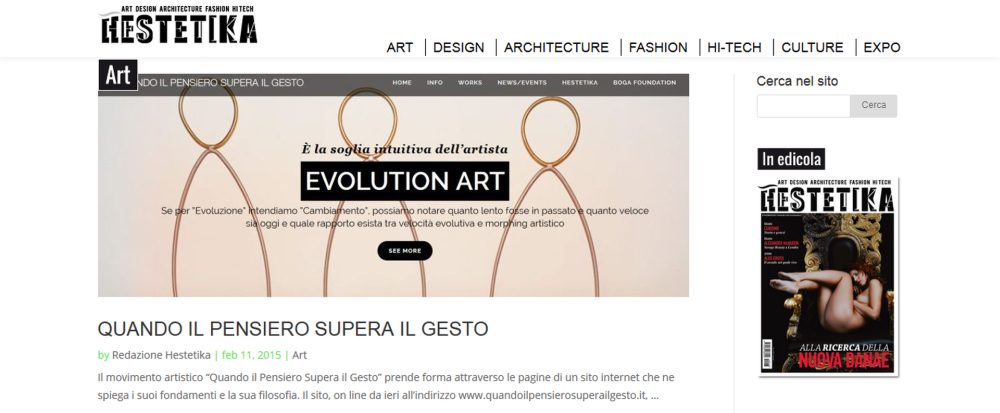 11 Feb

Article published in "Hestetika"

A new article on the Bogas artistic movement "When the Idea beats the action" has been published in the quarterly Art Review "Hestetika".
The article is about the publication of the dedicated Internet site in two versions, Italian and English.

Text in Italian only.